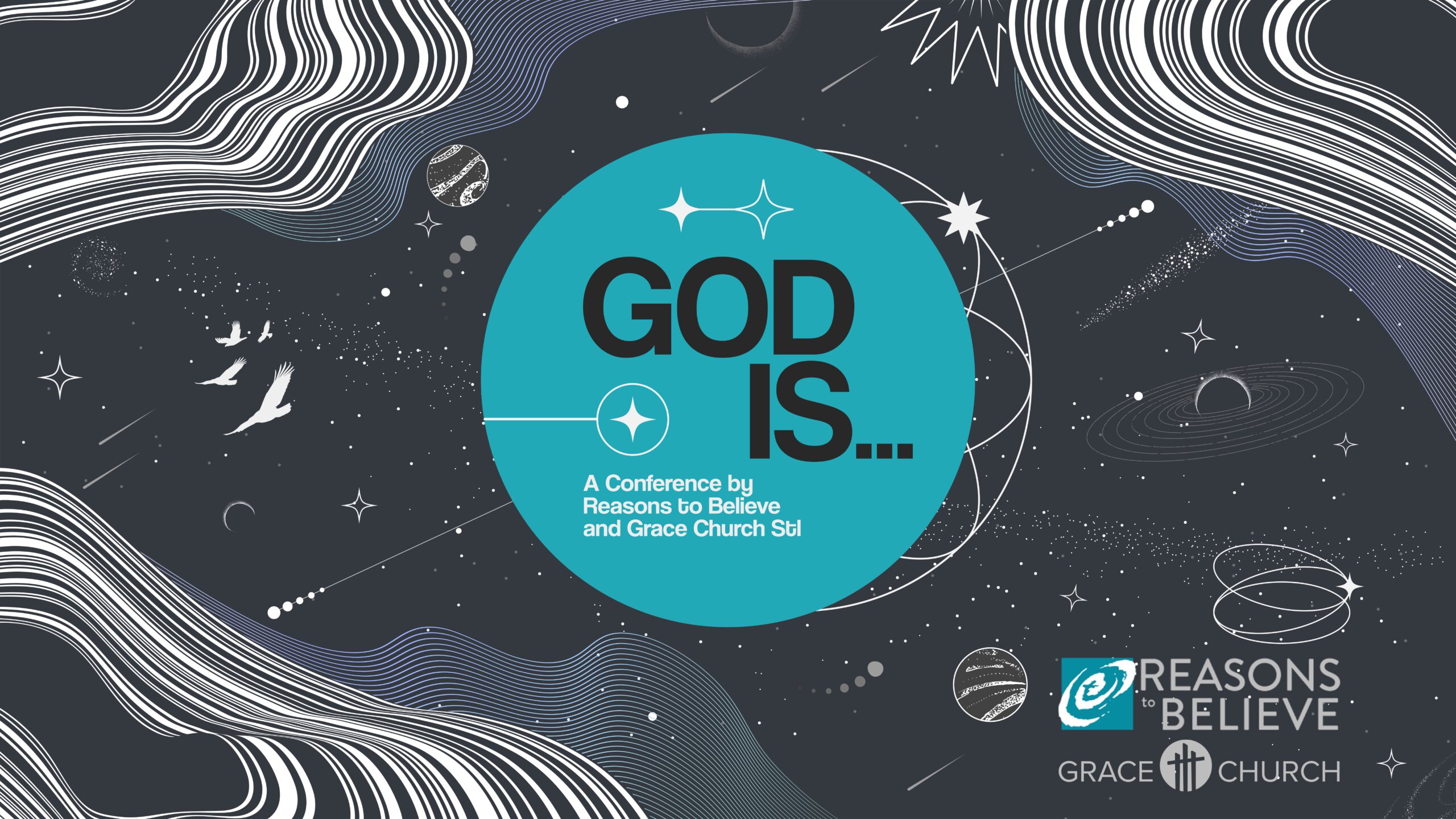 Who is God? What is his character?
The Bible tells us God is faithful, mighty, patient, and gracious. That he is Creator, Savior, Redeemer, and the very definition of love.
But how do we know this? Where is our evidence?
Our knowledge of God comes from many sources—Scripture, preachers, theologians, etc.—but it's often our experiences that shape our understanding of him.
At Reasons to Believe we see God's revelation through two books—the book of Scripture (the Bible) and the book of nature. It's at this intersection, that our scholars found their faith. During this conference, our speakers will share how they encountered who God is through their study and experience.
We invite you to join us on this journey of discovering the miraculous ways God reveals himself through his work and through his Word!
God Is . . .
A Conference by Reasons to Believe and Grace Church Stl
November 4 & 5 | Grace Church Stl | St. Louis, MO
Friday: 7:00 PM – 9:30 PM
Saturday: 8:00 AM – 3:30 PM
Registration
This event is free and open to the public. Registration is required.